The passion to defend what is right and just.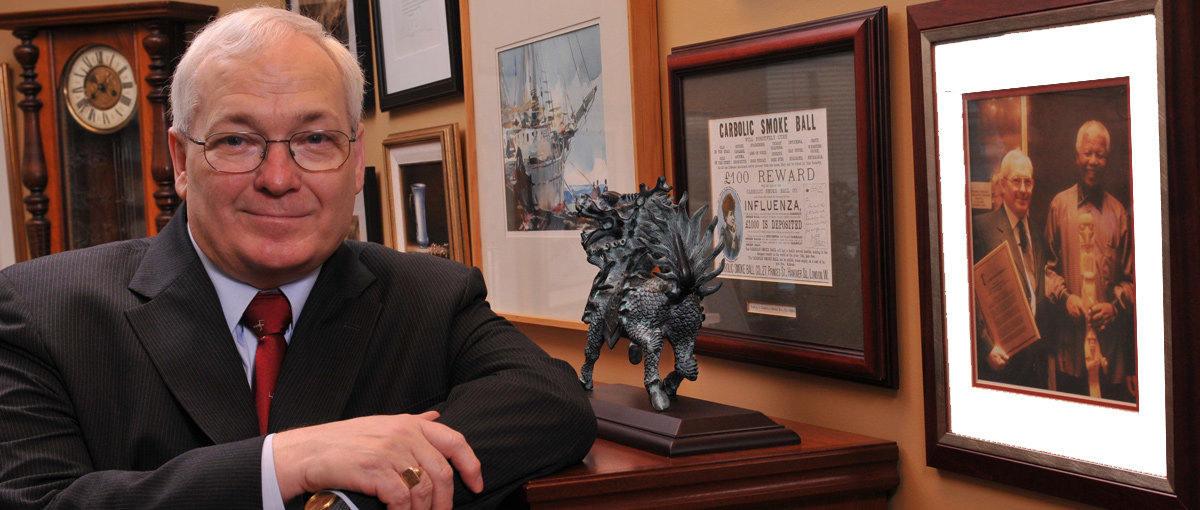 Donald J. Sorochan, QC
A Champion of Justice
A tireless champion for the rule of law, seeking to protect individual liberty and to persue fairness and obtain justice.
A member of the Bars of British Columbia (since 1972) and Yukon and a Queen's Counsel since 1990, Mr. Sorochan has long held an AV Preeminent Martindale-Hubbell® rating for legal skills and ethics, the publication's highest level of professional excellence. He is Listed in Best Lawyers® in Canada and the Canadian Legal Lexpert™ Directory of leading lawyers and was a Recipient of the Lexpert™ Zenith Award honouring "Leadership through Change. Award". The Canadian Bar Association (BC Branch) has awarded Mr. Sorochan with the George A Goyer QC Memorial Award for Distinguished Service and the Harry Rankin QC Pro Bono Award.
Mr. Sorochan has appeared as counsel at all levels of the courts in Canada including the Supreme Court of Canada, the appellate courts of British Columbia and the Federal Court and the superior courts of British Columbia, Alberta, Saskatchewan, Ontario and Yukon, He has also, in conjunction with local counsel, represented clients in litigation in the United States, the United Kingdom, Europe, Asia and Australia.
Mr. Sorochan was a pioneer in the use of litigation technology to manage and effectively use the many thousands of documents in complex construction, securities and commercial cases and in government commissions of inquiry in which he has served as Commission Counsel. He is also recognized as an innovator in the use of alternative dispute resolution techniques in a wide variety of contexts. He is known as a legal problem solver.
The breadth of Mr. Sorochan's expertise is noteworthy. Whether as counsel in the most serious of criminal cases or the most complex and challenging commercial case, he is recognized for his outstanding abilities, dedication and hard work. Mr. Sorochan has also been recognized for his service to the legal profession and community: local, national and international.
Nothing is too complex for us.
Sorochan Law can provide the strategic and tactical insight to find practical solutions and help resolve the most complex of legal problems. If necessary, we can assemble a team of the best legal professionals to assist you under our guidance and leadership.


CONTACT US. WE CAN HELP
As a litigation boutique we can use our extensive experience to effectively address your legal problem unimpeded by concerns of conflicts of interest arising from larger firms with many offices and many clients. We are able to address your problem and solve it.
Our Office
Office Hours
Monday to Friday
9:00 – 17:00
Contact Info
500-815 Hornby Street
Vancouver, BC
V6Z 2E6, Canada
Phone & Fax
Phone: (604) 488-4731
Fax: (604) 669 5180